by Quinn Sweetzir

I am excited to announce that I've taken on a writing position at a brand new website called

Next Generation Baseball. The website features high school and college students like myself who hope to someday have a career of some sorts within major league baseball.

The website started up a few days ago, and there's already some really good content from across the major leagues. This means that things I write there in the future may relate more to a general audience then Blue Jays fans specifically. With that said, I do still plan on writing here on Blue Jays specific topics, although I will likely write less frequently then I have to this point.

When I started this blog about a year ago, I couldn't have imagined the support and views which I've gotten. I would like to thank each one of you for reading this blog. This would surely have been a lot more tedious and difficult without your support.

If you wish to read my works at Next Generation Baseball,

click here to view my author page. I've already written an article about what Jose Bautista meant to the Toronto Blue Jays and I would appreciate it if you checked it out. Another great thing about NG baseball, is that there's actually editors, which should help me limit what many of you would consider to be suspect grammar.

I would like to thank you all one last time for continuously reading this blog. Your support was very much appreciated over my past year of blogging.
Powered by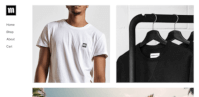 Create your own unique website with customizable templates.
Photo used under Creative Commons from Keith Allison